MINIX Z-series mini PCs with Intel Braswell Windows 10 64bit Fanless TV Box
Order Now For your NEW Next Generation Computer (NGC1). Price Tk. 29,000/-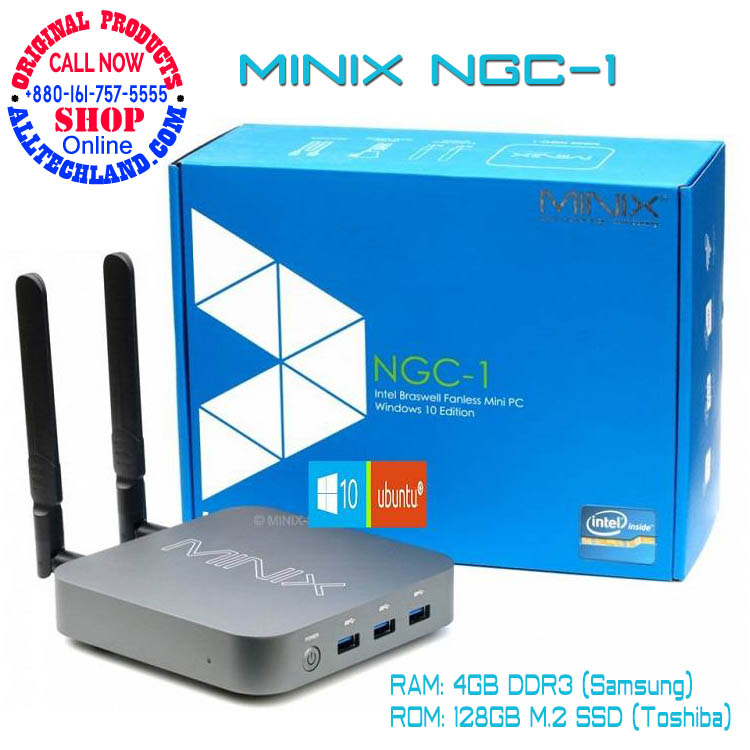 Full specs will be released after the announcement on Friday, but as you can see from the screenshot to the left, it looks pretty impressive. This version, which is the more powerful Pentium N3700, comes with 8GB of RAM and will, of course, come with Windows 10 pre-installed from MINIX.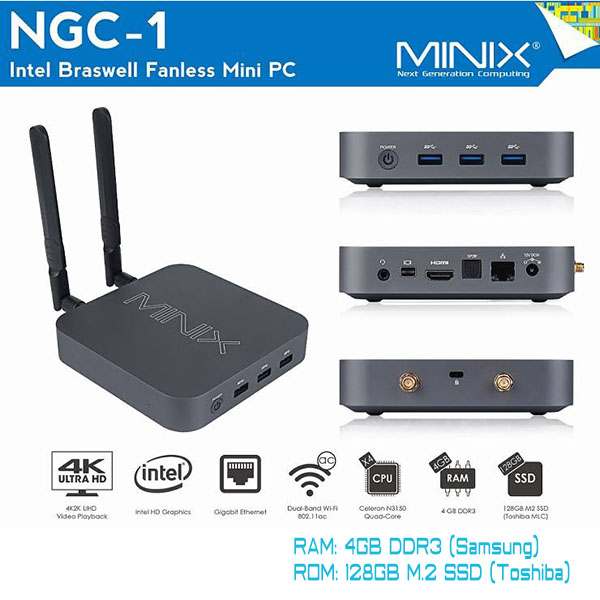 The case design sticks with the popular "rounded corners" that MINIX is known for, but now includes two detachable antennae for better wireless reception. No word yet on what type of wireless adapter is included. Also of note is the integrated device lock, meaning MINIX is aiming this at the small-business segment that may be looking at thin-client PC's.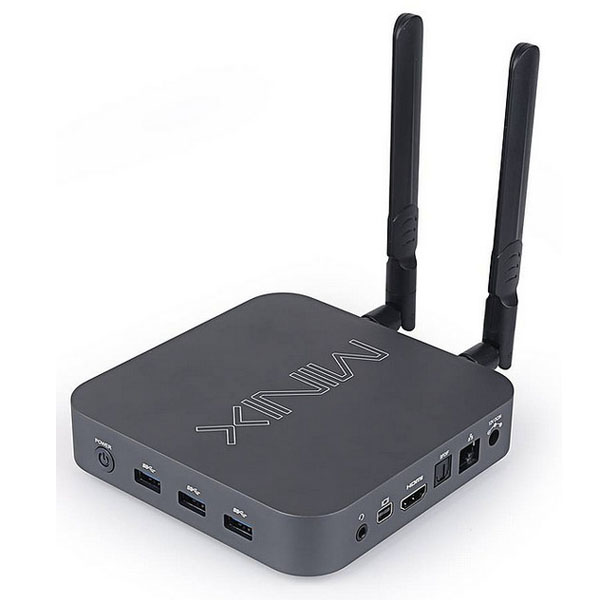 I'm looking forward to seeing what the full spec-sheet looks like when they officially announce the new MINIX Braswell mini-PC this Friday. We'll have more information for you then!

We will update the specifications in time.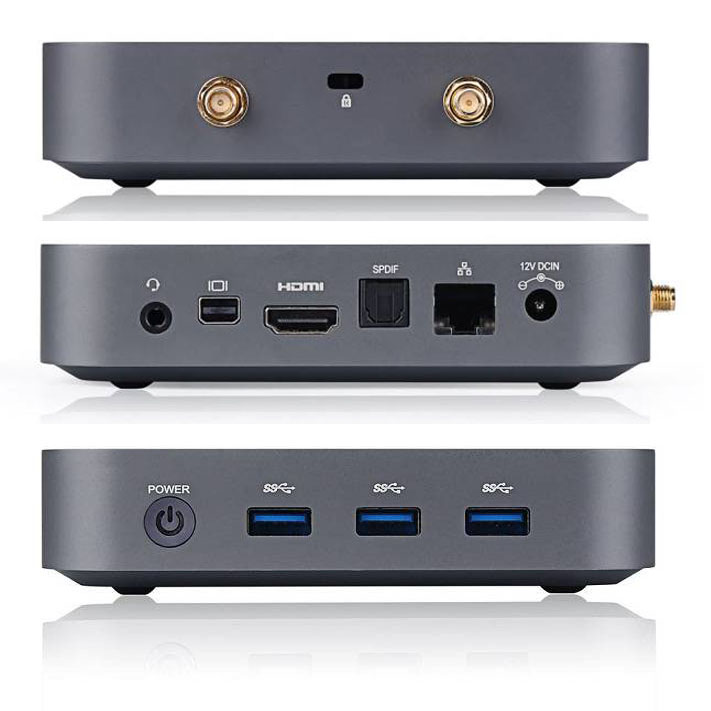 The first model will be configured with a quad-core processor Intel Celeron N3150 to 2.08GHz, 4GB DDR3 memory and 128GB M2 SSD (MLC Toshiba ), while the second will have a more powerful quad-core Pentium N3700 2.4GHz, 8GB DDR3 and 128GB M2 SSD but the company is considering to expand storage to 256GB . The presence of an Intel Braswell in both models is a big step up from the Bay Trail chip installed in Neo Z64, especially in graphics with a graphics subsystem Intel HD Graphics with 12 and 16 EU against 4 EU Atom Z3735F. The rest of the technical specifications is in common: WiFi 802.11ac 2 x 2 MIMO dual-band (2.4GHz – 5.0GHz) dual detachable antenna, Bluetooth 4.0, three USB 3.0, Mini Displayport and HDMI to handle 4K video at 30 fps, RJ-45 Gigabit Ethernet, Kensington Lock and audio jacks. Of course, the installed operating system will be Windows 10 64-bit.